Our handmade oatmeal soap bars are made in the USA, made from natural skin-friendly ingredients. We DO NOT add harmful or dangerous chemicals that are usually included ingredients in most commercially sold soaps. YUCK!
NO Sulfates
NO Parabens
NO Preservatives
NO Animal Products
NO Petroleum Products
NEVER TESTED ON ANIMALS
Our simple ingredients are ethically sourced: Organic Shea Butter, real ground oatmeal, water, coconut oil, soybean oil, canola oil, sodium hydroxide lye, olive pomace oil, sunflower oil, and fragrance.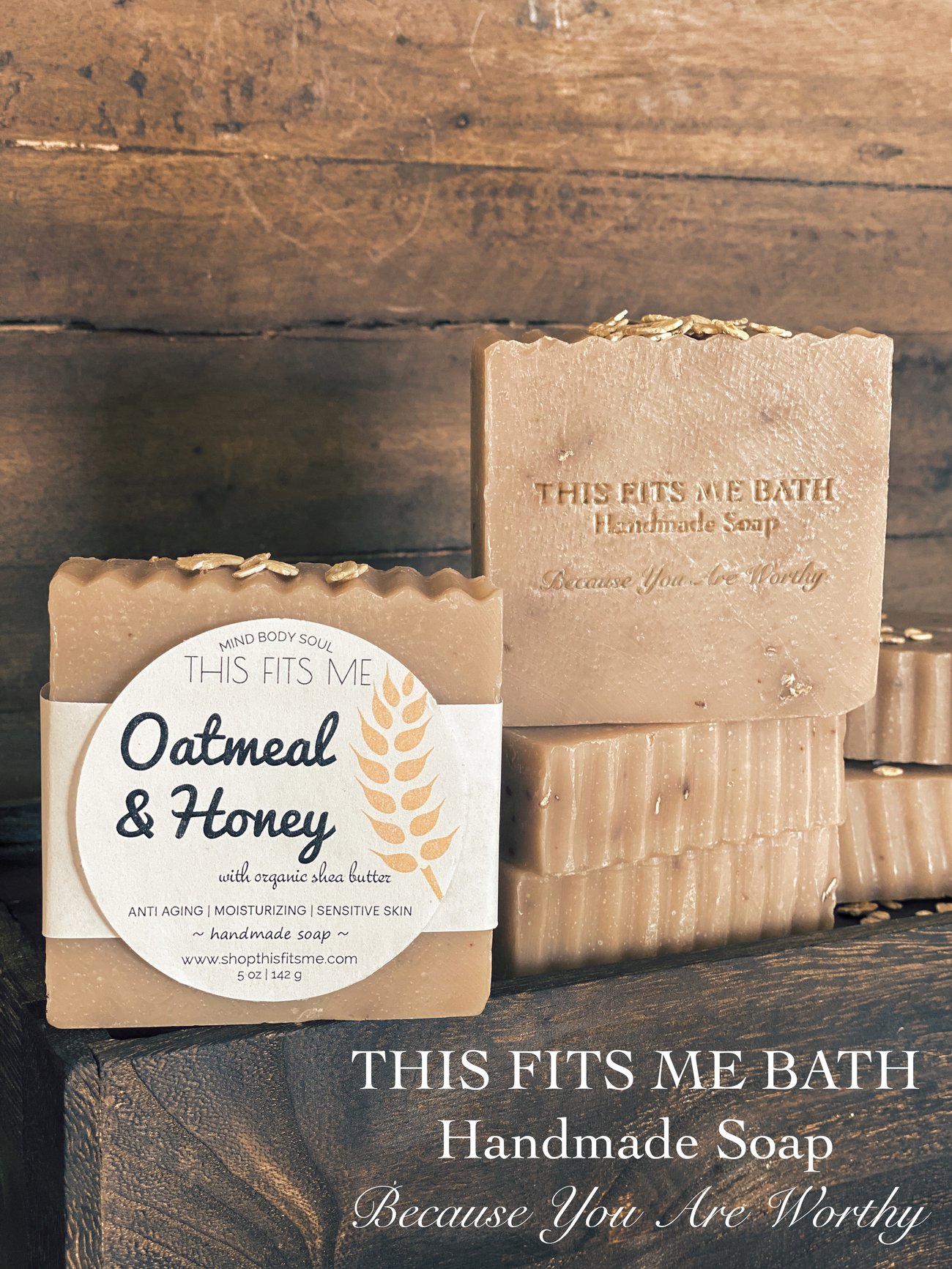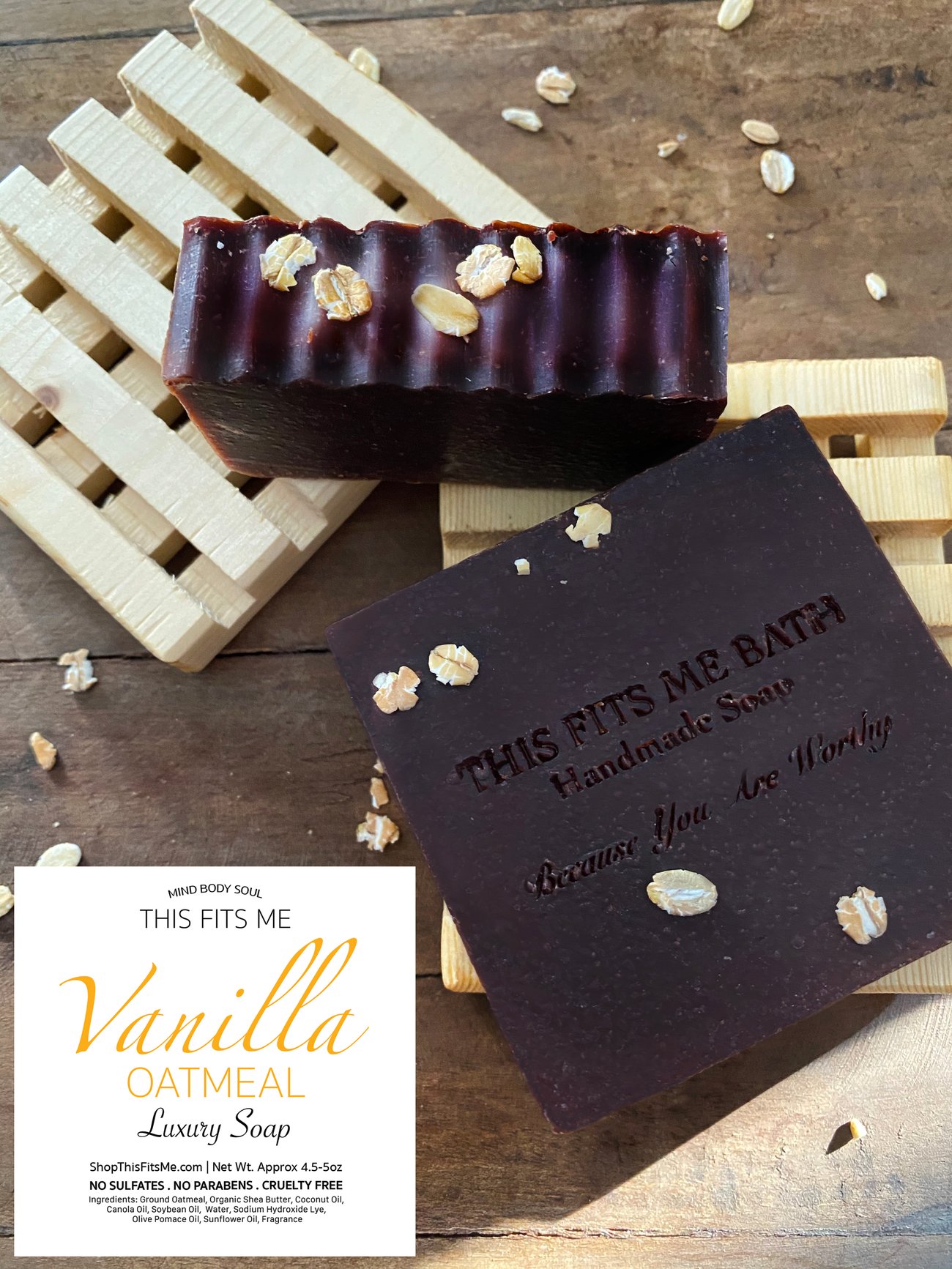 Each bar of soap is a great size weighing about 4.5-5.1 oz. Our soaps are handmade in small batches and hand cut resulting in the variation of ounces and color. They will not look exactly the same each time. However, our amazing ingredients will always be the same. Only our color and cut may vary slightly. Our Oatmeal Milk & Honey AND our Vanilla Oatmeal soap is softer & silkier than traditional hard soap bars. Due to the handcrafted nature of our soap products, we do not accept returns.
Advice: Handmade soaps should be kept dry in order to have a longer life. Keep your soap dry in between uses. TIP, after using it, make sure you don't keep it in a puddle of water. It will last longer :)
Caution & Disclaimer
Please use caution and common sense when using our products. Keep products out of eyes and other sensitive areas that are easily irritated. If irritation occurs, discontinue use. Please read ingredients carefully if you have allergies or sensitive skin.
Although these products are made with natural ingredients, please DO NOT EAT! For external use only. All information contained within this site is for reference purposes only and not intended to substitute for the advice given by a pharmacist, physician, or other licensed health-care professional. This Fits Me soap products are for external use only, and as such, effects of ingredients vary. This Fits Me soap products have not been evaluated by the FDA and are not intended to diagnose, treat, cure, or prevent any health condition or disease. Even pure, natural ingredients cause some individuals to develop an allergic reaction. As with any product, discontinue use if you experience discomfort or other indications that the product may not be appropriate for your individual body chemistry.
Enjoy using our products safely.
Thank you for your purchase!